Outdoor furniture with exclusive coverings.
Made with synthetic and natural fibres that guarantee high performance both in terms of functions and aesthetics.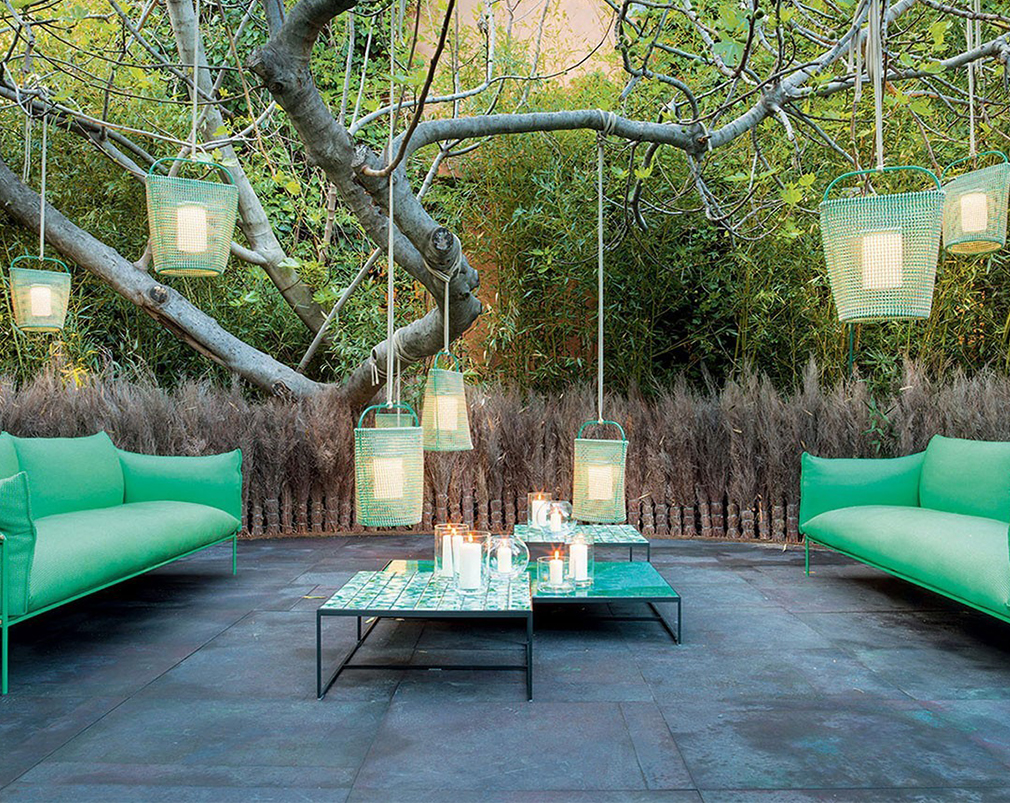 Paola Lenti is a company founded in 1994 in the Lombard design district. It is specialized in the production of interior and outdoor furnishings with a unique style where tradition and technology meet. Initially Paola Lenti was born as a manufacturer of hand-spun rugs with new materials, shapes and colors. Over the years, the company created entire collections of furniture, designed to furnish interiors, but above all outdoor spaces. Thanks to the outdoor furniture Paola Lenti establishes herself in the market and is recognized internationally. In our showroom in the province of Pavia and near Milan, you will find the best Paola Lenti products on display and you can choose the furniture that best suits your needs with the support of a designer.
Paola Lenti Outdoor Furniture
The study of yarns and the continuous research have allowed the company to offer specific technical fabrics for the outdoor spaces, exclusive upholstery unique for the range of colors and for the quality of the raw materials. Synthetic and natural fibers guarantee high performance both in terms of functions and aesthetics, in fact they guarantee resistance to atmospheric agents, sunlight and water. Materials such as stone, marble and ceramic have been added to the yarns selection and they are all worked manually to create new product collections.
Each production process respects nature, in fact no-toxic substances are used, local productions are preferred and in the field of synthetic products only recyclable materials are used such as Twiggy and Driade that are two technical fabrics which have also been granted a patent. One of the priorities of the brand is respecting the planet that is committed to making furniture that is durable and recyclable, therefore sustainable and low-impact.
Paola Lenti Design in Milan and Pavia
In addition to offering garden furniture, Paola Lenti has also developed collections with interior furniture, so the brand can propose a complete furnishing collection for both indoor and outdoor spaces. Rugs, armchairs, sofas, tables and bookcases are made with high quality raw materials: wood, ceramic and glass are combined with exclusive yarns to create refined and harmonious environments.
Over the years the success of the brand has been consolidated also thanks to the various awards won such as Red Dot Award, German Design Award, Good Design Award and Wallpaper Award.
Melchionni Interni is a retailer of Paola Lenti furniture for indoors and outdoors in Voghera, easily reachable from Milan and Pavia.