If you're thinking about designing your own kitchen, you're in the right place.
Our exclusive offer comprehends a vast selection of products and services that will help you creating the kitchen of your dreams, customized on your taste and on your demands.
With a decade of experience in interior design, we will help you choosing the right furniture, the materials and the colors for your kitchen. On top on that, you can count on our consultancy for the realization and the set up.
Whether you need a traditional or a modern kitchen, we are here to make your dream come true.
Whatever the style may be, we got what you need.
Talking about kitchens, the range of options is wide.
Among the most important are the linear kitchens, the island kitchens and the corner kitchens.
Each of these solutions present unique features and exclusive benefits, for example the wide work area offered by the island kitchens or the chance to optmize the spaces given by the angular kitchens.
The choice depends on your personal preferences, from the space at your disposal to the style you want to give to your kitchen.
Linear kitchens are getting more and more requested, due to their simple, functional shape. . This type is perfect for those who desire a cozy but also efficient space, with an arrangement of furniture and tools that ensure a smooth and rational distribution of space. Moreover, on top of their functionality, linear kitchens are characterized by a particularly adaptable aesthetic that can fit easily in different styles of furniture. Thanks to this distinct versatility, linear kitchens represent a suitable choice for any kind of house, from modern to more traditional ones. You can find a vast selection of colors and materials from us, to create the perfect kitchen for your needs.
Moreover, we guarantee a custom consultancy service, to support and guide you to the best choice.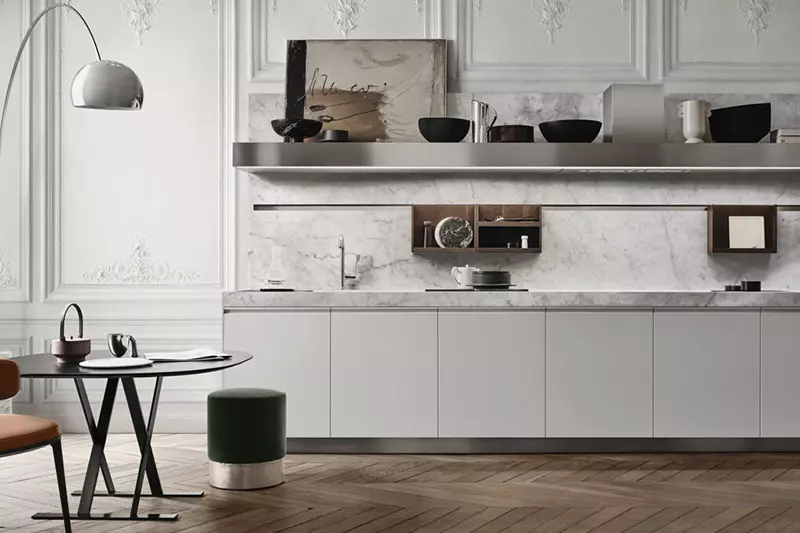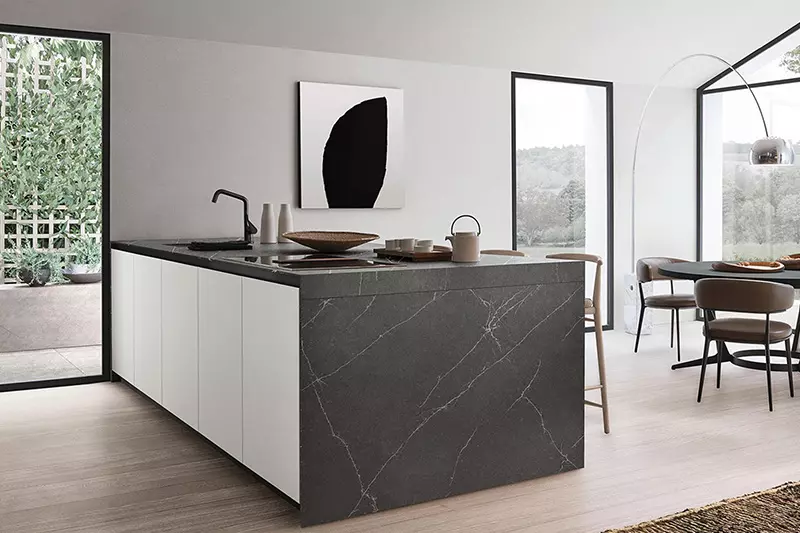 Island kitchens represent an extremely practical and modern solution to furnish a home. Characterized by a central workspace that may be composed by a great variety of materials as steel, marble or wood, these kitchens are perfect for those who search for a complete solution, capable to create a versatile, wide workspace.. The central island of our kitchen may be used as a workspace, including both cooking and sink areas, or directly as a dining table. Thanks to this versatility, island kitchens can be customized on the basis of your needs, both in terms of arrangement and on design. These kitchens offer the chance to create a friendly area and are the best choice for those who have great spaces at their disposal.
Angular kitchens represent an extra alternative, that lets you employ the space at your disposal in a rational way. Due to their angular shape, these kitchens allow to exploit the ambients' perimeter in a proper way, while optimizing the entire workspace. Moreover, the angular kitchens among our offer areavailable in different configurations and measures, in order to satisfy any need, in terms of space. Concerning the style, this solution may be customized by choosing different combinations of materials, colors and finishes, in order to create a kitchen aligned to your taste and your personal needs. Doesn't matter if your home is anchored to traditional or modern standards, because we will guide you towards a perfect match, by taking advantage of the best designing softwares.
DESIGNING AND ASSEMBLING THE KITCHENS
Invention and designing, and so realization and assembling, are the fundamental phases for the creation of custom kitchens that give rationality to the spaces, maintaining the aesthetic taste requested by the ambient.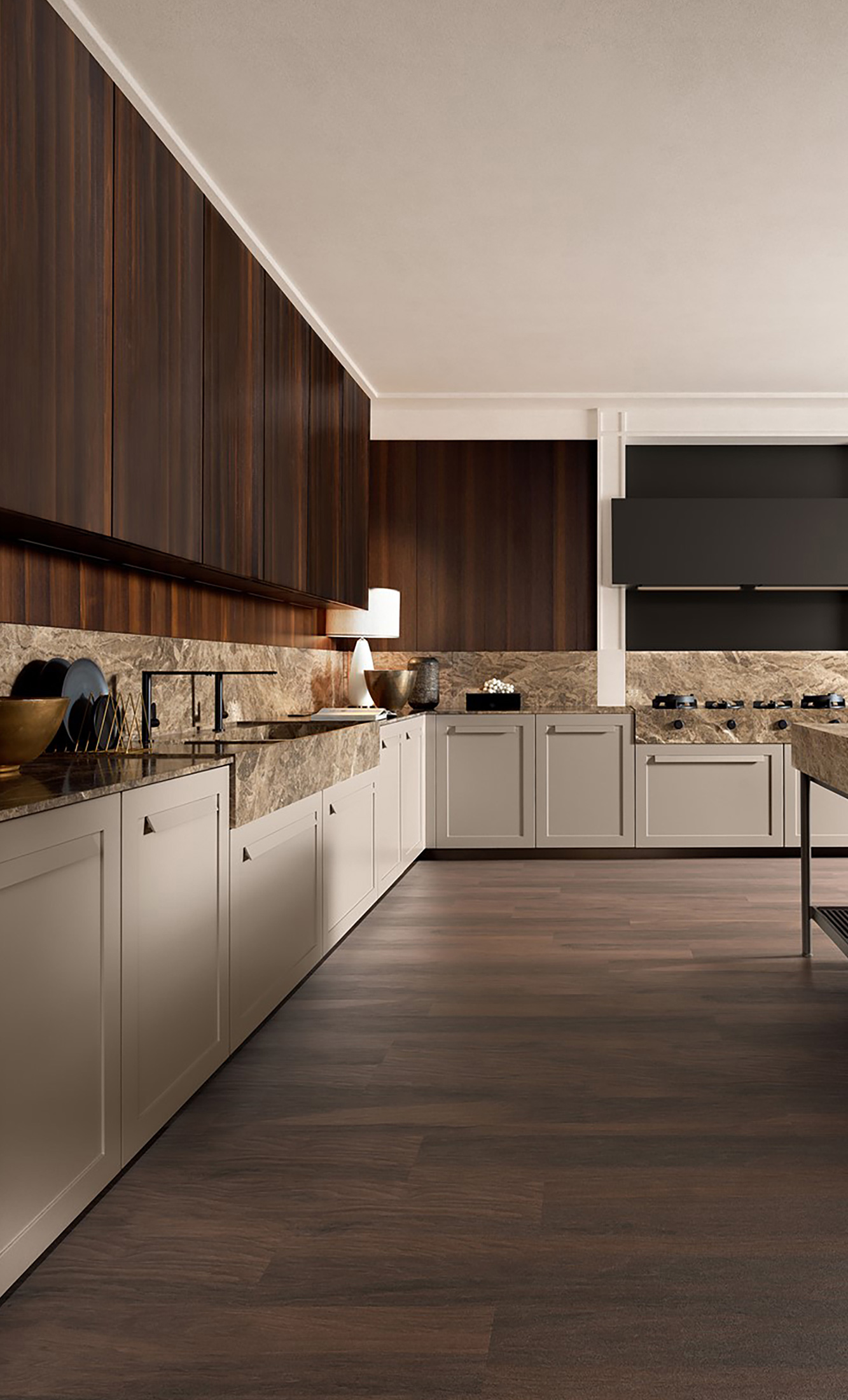 Tell us how you imagine your kitchen
If you desire a custom kitchen, contact us now to book a free consultancy with our experts.
We will be pleased to help you transform your kitchen in a functional design space!