Products that are created with the aim of reinterpreting the great icons of the past in a modern way.
The result is a bold style, capable of telling emotions that last over time.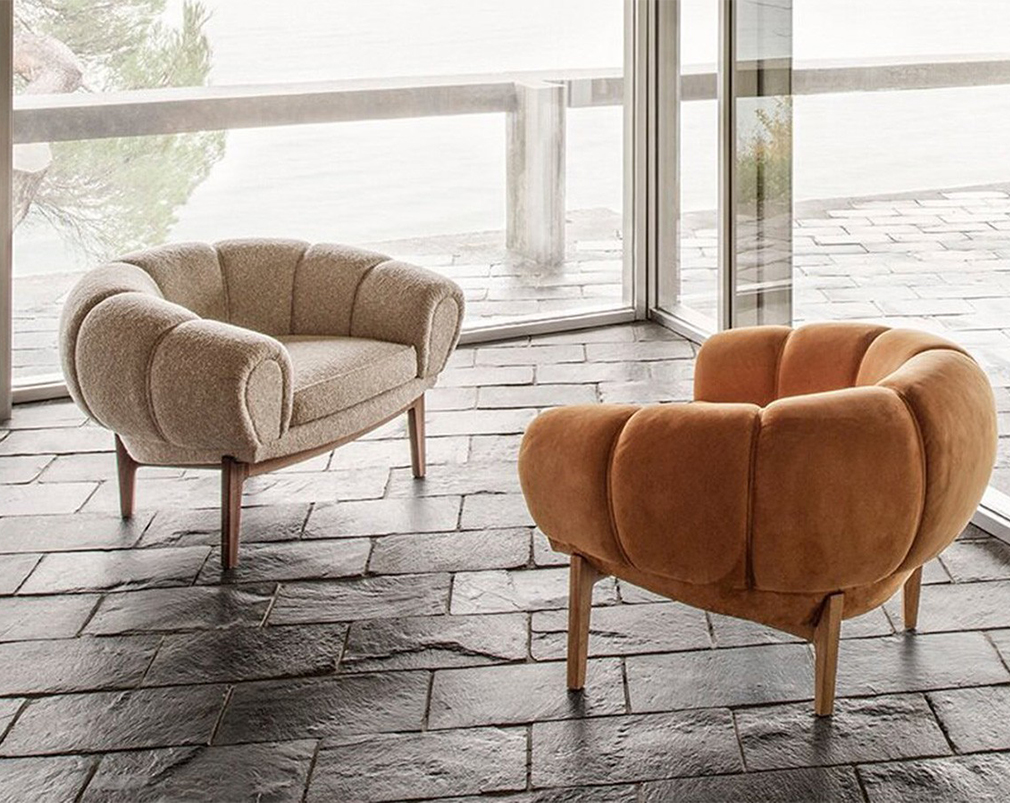 Gubi is a furniture design brand born in Denmark in 1967 with the aim of reinterpreting the great icons of the past in a modern way together with contemporary designers. Gubi Chandeliers, Tables and Chairs have a bold style, capable of telling stories and emotions that last over time. In our showroom in the province of Pavia various Gubi proposals are exhibited and together with our designers you can design your furniture with the utmost care and quality.
Among the many exclusive proposals, the Gubi chairs are the fulcrum of the company's success. The most iconic is the Beetle Chair by Gamfratesi which has managed to blend the Danish style with the Italian one in a minimal and modern object. Another best seller of the brand is the Pacha Lounge Chair, an armchair designed by Pierre Paulin with the intention of reproducing the sensation of sitting on a cloud. The soft and relaxed shapes make it perfect for decorating and making the corner of a living room or bedroom even more comfortable.
Gubi lamps stand out for their bold design, a mix of proposals created by contemporary designers together with pieces deriving from avant-garde historical archives. Gravity stands out for its particular and sculptural design in which strength and fragility are balanced. The cylindrical base contrasts with the light lampshade giving life to an object characterized by extreme elegance. The 9602 floor lamp was designed in 1935 by Paavo Tynell who created a timeless object characterized by a simple and elegant base and a more eclectic lampshade.
You can discover the entire Gubi collection in our dealer showroom in Voghera, near Pavia and Milan, where you can design together with our designers the furniture of your home inspired by the elegance and Nordic style of Gubi.