Modern kitchens and classic kitchens, which satisfy the needs and tastes of all customers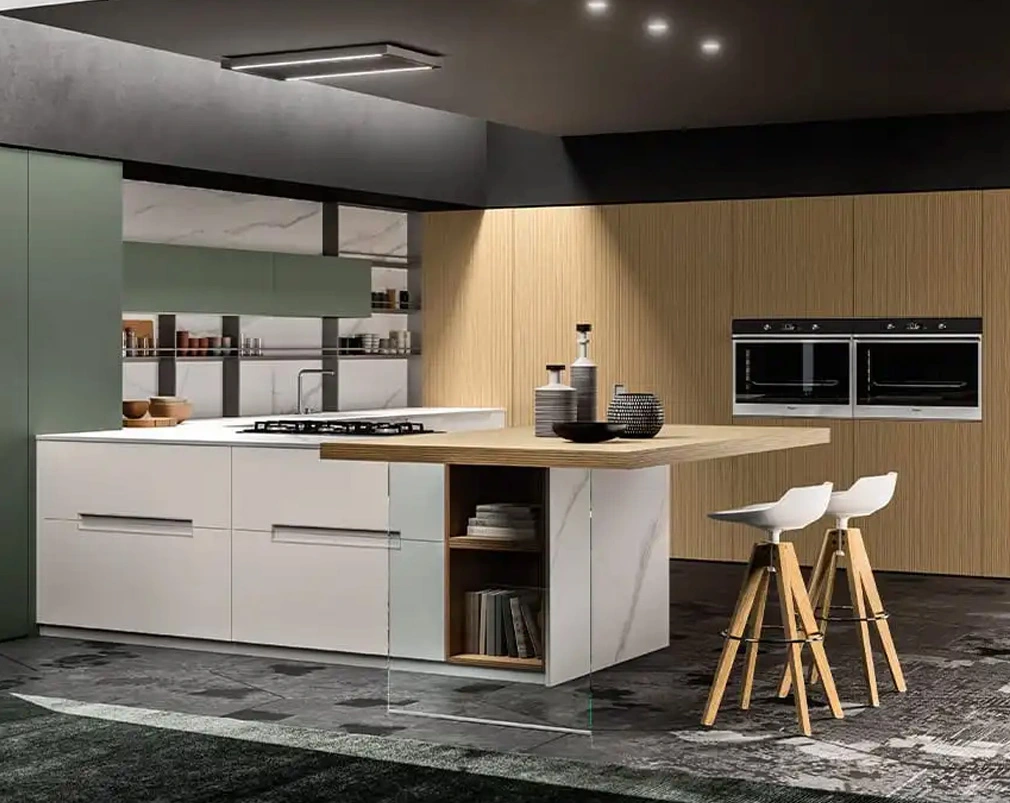 Gentili Cucine has a family artisanal tradition that started two centuries ago and it is placed in Veneto, an Italian region renowned for kitchen production.
Melchionni Interni is an official delaer of Gentili Cucine and in our showroom in Voghera – located in the province of Pavia and easily accessible from Milan – you can view the cabinet and handle models collection, finishes, and here you can design a customized kitchen that best suits your needs thanks to our team of designers.
Gentili Cucine - Modern and classic kitchens
Gentili Cucine was born in 1830 as a shop that started producing wooden barrels, but in few years, it changed its production in order to offer a carpentery service to the area. In the 1960s the company was focused on the production of furniture and kitchens, becoming a leading manufacturer in Italy in few years.
Gentili Cucine offers a wide range of models to be able to design modern kitchens and classic kitchens, in order to satisfy the needs and tastes of customers. Starting from the linear kitchens, up to corner kitchens, kitchens with islands or peninsula, Gentili makes it possible to design and create the customized kitchen that best suits the environment.
Particular attention is paid to the use of sustainable materials, with high quality and innovative standards, the focus of Made in Italy production.